RGV DJs provides a great experience for your event.
We are talking about great music of different genres, light shows, text-to-screen and we also have photobooths.
Providing A Great DJ experience in the RGV
For all Special Occasions

Nortenos

Cumbias

Tejano

Corridos

Country

Rock

50's thru 90's

Disco

Retro

Salsa

Merengue

Bachata

Reggaeton

Internacional
.

Hip Hop

Dance

Electro

Techno

Christian and more…
RGV DJS offers experience and reliability you can count on for all your special occasions. All of our DJ's & VJ's are highly trained professionals ready to entertain you and your guest.
"We consider no event too big and no client too small. We cater to your needs regardless of the size of your event.
How RGV DJs Started – The History Behind the Music
RGV DJs originated in 1985 via the original owner and entrepreneur Gonzalo Garcia Jr ., renowned DJ and producer, DJ Cue of Innovative Sounds.
At the age of 14, his love of music, entertaining and volunteering led his way into the primitive disc jockey service we know today, collecting LPs and cassettes.
When humbly, a Rio Hondo student,  DJ Cue enjoyed volunteering DJing for the Rio Hondo school district and St. Helen church events.
Consequently, he soon found himself making a few dollars DJing  for friends and family's birthday parties, quinceanera, and weddings., and at the age of 22,  DJ Cue started his first Disc Jockey service company called Innovative Sounds.
In 1998, the infamous innovative RGV DJ Cue turned CEO and formulated the first and only Latino owned independent record label in the RIO GRANDE VALLEY, G Spot Records.
Networking with talent from all angles of the RGV and helped form the RGV COALITION.
DJ Cue continued recruiting raw talent off the VALLE streets polishing them in his own recording studio known as Studio 591 (

The House of Hits)

.
He co-produced albums and shows for local artist that opened up for platinum acts such as LUDACRIS, ROCA FELLA RECORDS, FAT JOE, RAP A LOT, NAUGHTY BY NATURE, SPM, ANGIE MARTINEZ, AMANDA PEREZ, PREEMO and many other upcoming artist.
In 2000, DJ G Cue starts RGVDJs.com and enters the club scene performing in night clubs all over the Rio Grande Valley.
When Night Clubs Needed DJ Services – We Were There
Club Nv – McAllen, Tx
City Lights – Harlingen, Tx
Rack Daddy's – Harlingen, Tx
MEDUSA – Harlingen, Tx
Upside Down Bar – Brownsville, Tx
El Chaparral –
And  Club Chaos – South Padre Island, Tx
In addition, DJ Cue has guest dj'd with many great djs' and MC's as Dj Curtis, DJ Bad Boy Pete, DJ Innovation, DJ Rinza, DJ Nasty Boy, DJ Lex, DJ NRG and more.  Cue apologizes if he has left anyone out.
RGV DJs Gives Credit to Other DJs Because It's Right To Do So…
"That is what is so amazing about  DJ Cue, unlike other DJs' who bad talk others DJs; he enjoys giving credit where credit is due which leads us to his return to private parties.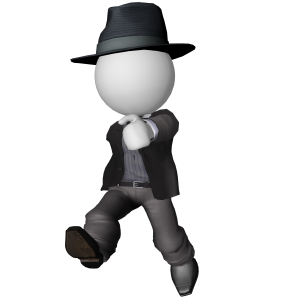 In 2007, God touched DJ Cue's heart and change his live forever
As a result, Cue decided to leave the night scene and to DJ for God, helping families once again celebrate God's blessings as birthdays, weddings, quinceaneras, reunions, and more.
However, this time found him DJing for people from All Around the World.
Eventually,  DJ Cue decided to merge his company with longtime friend and owner of DJ USA, DJ John.
Today you can find them both using God's giving talent of DJing, making memories that will last a lifetime.
All in all, with all his years of experience making customer's vision come true, there is no doubt RGV DJS will leave you and your guests satisfied.
Find Out More About What We Offer!
Call us today to setup meeting so we can help you plan your next event.
(956) 990-4708
Or Shoot Us An EmailToday!
God bless.
Start an event
We'd love to hear about your upcoming event.
Tell us all about it by filling out our contact form.
Or give us a call at (956) 990-4708